Lichfield 2020 Virtual Festival
Contributions from some of our artists who were booked for 2020.
"Look in at Lockdown"
Introduction by Frances Richardson
3D (Chris, Julie and Nick Dewhurst)
Chris, Julie and Nick send their best wishes to everyone who would have been coming to Lichfield in 2020. Julie and Chris have recorded a short video to help keep your spirits up, which they hope you will enjoy, but you will have to imagine that Nick is playing, since he was 'socially distanced' when the recording was made! The band look forward to seeing you all at the 2021 festival – if not before!
Louise Siddons
Caller Louise Siddons offers dancers some solo dances to try during the COVID-19 pandemic.
John and Karen Sweeney
Steps Back in Time: A Solo Dance with Petronellas and Stepping for those alone in Lockdown. In this video Karen and I are dancing it together.
Steps Back in Time: Instructions
Sides of Mutton: A Solo Dance with Sheepskin Heys & Siding Variations for those alone in Coronavirus Lockdown.
Sides of Mutton: Instructions
David and Kathryn Wright
The third weekend in June 2020 is going to seem very strange to us as it will be the first time since we married in 1975 that we haven't spent it at Lichfield Folk Festival! We came to the first one in 1976 as dancers, but since then we have been there in different roles – callers, manning the Folk Shop in the early years, stewarding and dance displays with "Lichfolk" – but always as dancers as well. We value the many friendships that we have made over the years and the joy that we've had on the dance floor and on the stage.
This year we were looking forward to leading two workshop sessions with titles "A Cook's Tour" and "A Miscellany of Maggots, In and Out of Pies", although looking at the two titles with hindsight, we need to stress that the maggots were not to be involved in the cooking process!
We were also welcoming the opportunity to share some of the dances from Gary Roodman's latest book, "Mutually Exclusive Calculated Figures", in our third session. We received our copy from Gary just a week after we entered lockdown and it's so frustrating not to have had the opportunity to call any of them since then.
The Good News of course is that Lichfield 2020 has not been cancelled, merely postponed until 2021, by which time we hope that we're all back to something approaching the "old normal". In the meantime we're sharing a link to a video of Kathryn calling one of the dances that would have been in our "Calculated Figures" programmes. It's "A Toast to the Fiddler" set to "Hommage till en spelman" by the Swedish musician Torbjörn Näsbom. Music was provided by Caperbility (Vicki Swan and Jonny Dyer) at what was not only the UK premier of the dance, but also what was probably the World Premiere with a Nyckelharpa!
We look forward to seeing everyone again next year. Keep safe and well!
Kathryn and David – "The Wrights of Lichfield".
Ivan Aitken
Here is a dance that Ivan called at Lichfield last year:
Christine Dodd
Christine and husband Stephen dance a one-couple version of Fandango.
Alan and Vic
A nice traditional tune, with Vic Smith on keys and Alan Brunier on accordion.
Paul Hutchinson, Karen Wimhurst and Fiona Barrow
This video features Paul Hutchinson on accordion and Karen Wimhurst on wind instruments. At Lichfield they'll also be joined by Fiona Barrow on violin, playing a delightful selection of English country dance music for the various dance sessions. The video gives us a sample of their classically-trained abilities - and a peek at some of the other performers they sometimes work with.
Neil Franklin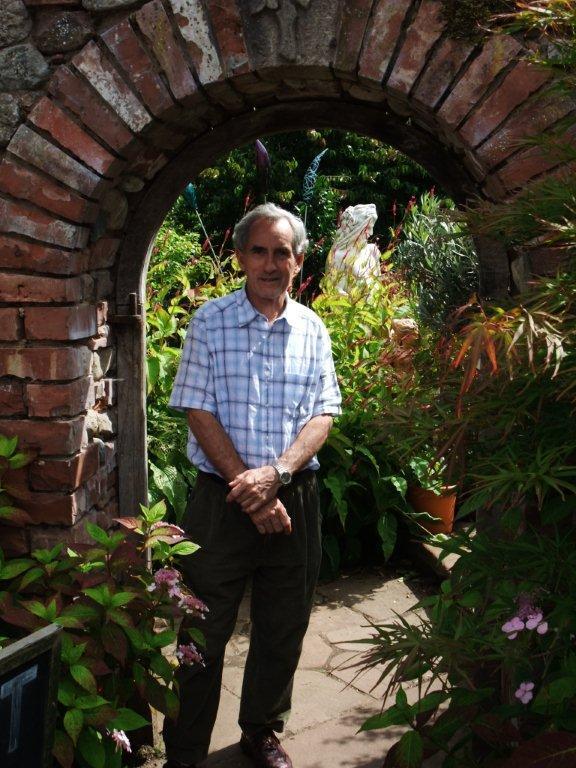 Neil, our MC for the Come All Ye, has a novel way of celebrating the weekend. He
has sent a request to the Anne-Marie Minhall Classic FM programme, on
weekdays from 1-3pm, asking for a special tribute to the Lichfield Folk Festival.
His request is Waltz no.2 from The Jazz Suite no.2 by Shostakovich, because
he wrote a dance, Meryl's Waltz, to that music. He has high expectations of the
entire dedication being read out (having previous experience of such).
He suggests that we all might do something similar, pick a dance set to a classical
tune and consult the Classic FM website to see how to request it, being sure to
mention the Festival and the words "Folk Dance". You could even ask for it to be
played by a folk dance band, eg Ashokan Farewell by Vertical Expression or
Folkus Pocus, then we can all dance to it in our homes!
Keeping Thyme
Hello it's Julia, Shane and Tina (socially distanced) of Keeping Thyme here.
We present you with this year's festival band, which can be heard on the recording.
We challenge you to study the photographs while you listen to the audio track, and to work out which / what participated in the recording and made it to the final mix. Some offerings were left on the cutting room floor.
For your further bemusement we have added in one or two red herrings and some images to distract you. Enjoy.
We look forward to seeing you all in 2021, if not before – don't be late!
Keeping Thyme and Music Workshops
The versatile band Keeping Thyme appear here leading a music workshop at a previous Lichfield Folk Festival.
Dancing at the 2019 festival
Feel part of the Festival when you watch some of the videos of the dancing last year. Come back next year for the full experience!